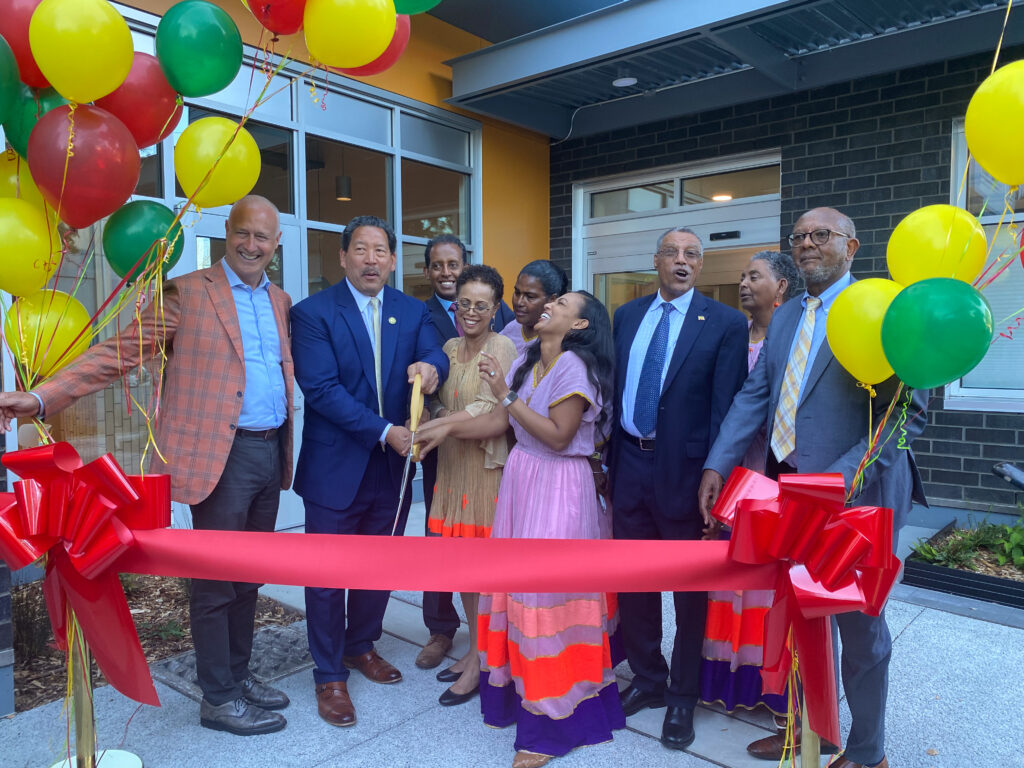 Members of Ethiopian Community in Seattle, Beacon Development Group, and HumanGood Affordable Housing celebrated the grand opening of Ethiopian Village over traditional Ethiopian food, coffee, and wine. Ethiopian Village is made possible by Ethiopian Community in Seattle and HumanGood Affordable Housing partnering to provide 90 units of culturally appropriate, affordable senior housing. This new project synergizes with the existing community center which was renovated and expanded to meet the current and future needs of the Ethiopian Community in Seattle.
One of the most prominent features of Ethiopian Village is the large vinyl prints which grace the sides of the Ethiopian Village with murals of Ethiopian traditions, motifs, and values. These murals were designed by a local artist from the community.
The building is connected to the renovated ECS headquarters and a coffee shop to recognize the social tradition of meeting over coffee, and the beginning of a community. Ethiopian Village welcomes all residents who meet the income qualifications, and residents do not need to be Ethiopian to live in the community.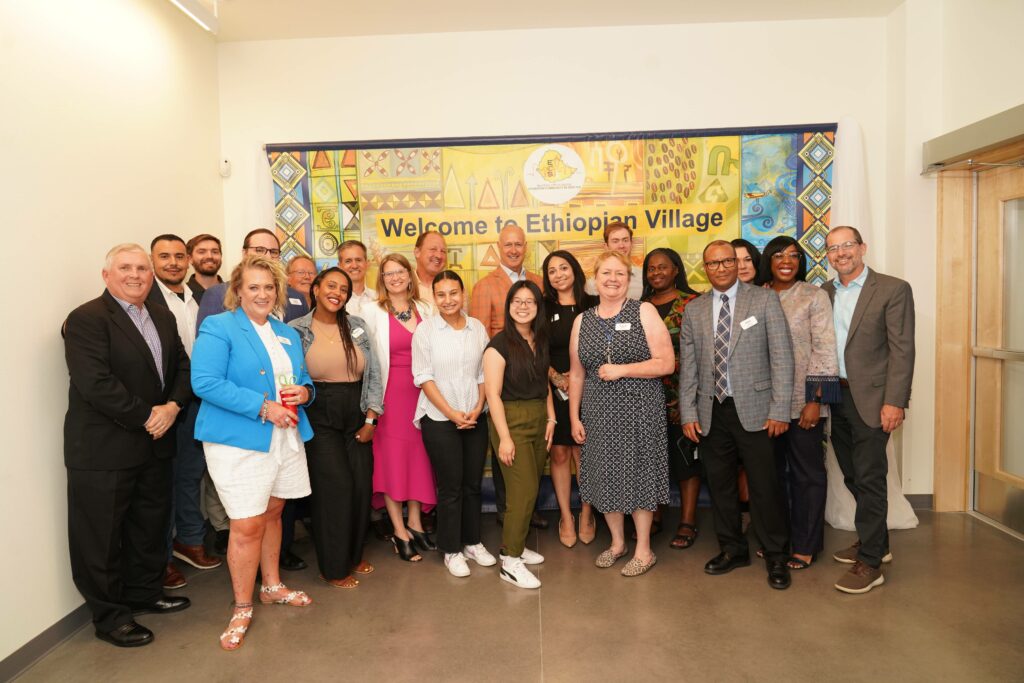 Ethiopian Village is currently accepting applications from low-income seniors 55 years and older.