Beacon Development Group was honored as LifeWire's Community Partner of the Year at their Hope Starts Here Luncheon, held on May 25th in Bellevue, WA. Beacon has been working closely with LifeWire to develop affordable housing for individuals and families escaping domestic violence. We are in the final stages of renovating an existing apartment building with 25 one- and two- bedroom units as well as the new construction of a 2,900 square foot resident service building.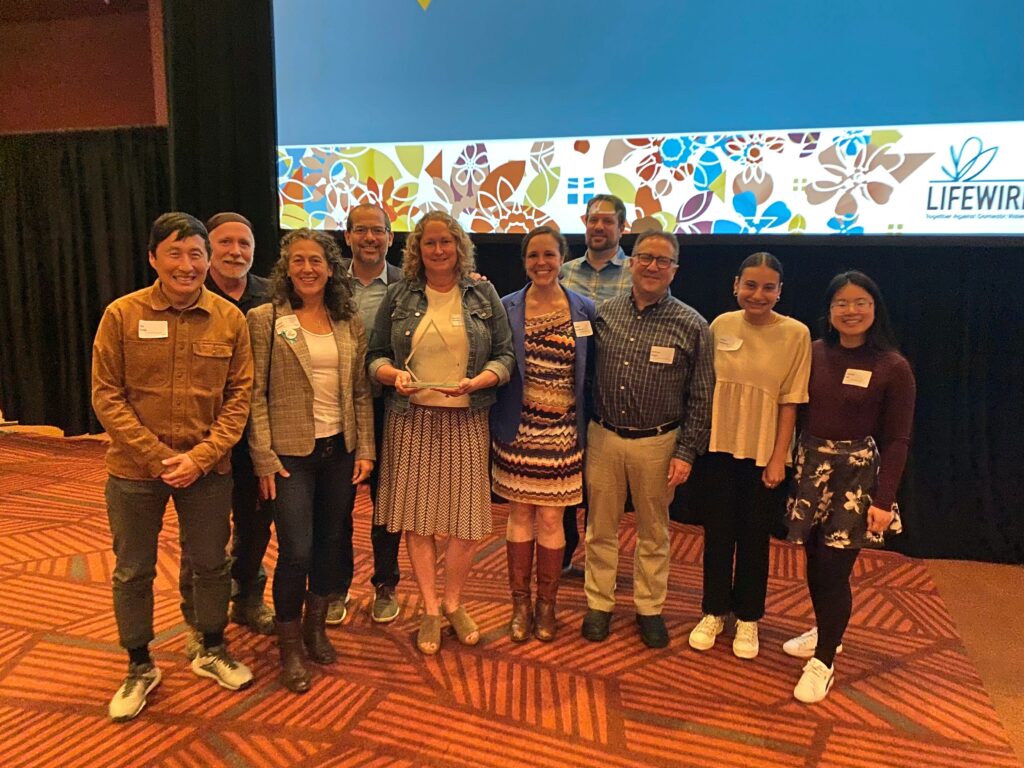 "It is an honor to partner with LifeWire to build housing for survivors facing the impossible choice of staying in an abusive relationship or becoming homeless," shares Alberta Bleck, the project manager. "We encountered unique challenges in developing this housing, but the strength of the team allowed us to overcome barriers, adding needed shelter and transitional housing units in an area rich with amenities and opportunities for survivors and their families to heal and thrive."
LifeWire is Washington State's largest provider serving survivors of domestic violence, offering holistic support, including homelessness and housing stability services, legal assistance, and advocacy. In 2022, LifeWire provided life-saving services to 3,300 survivors across Washington State. Since its formation in 1982, LifeWire has served 160,000 survivors, more than the population of Bellevue.
LifeWire's Hope Starts Here fundraising campaign is not over yet. Donate today to support their work at https://www.lifewire.org/donate/