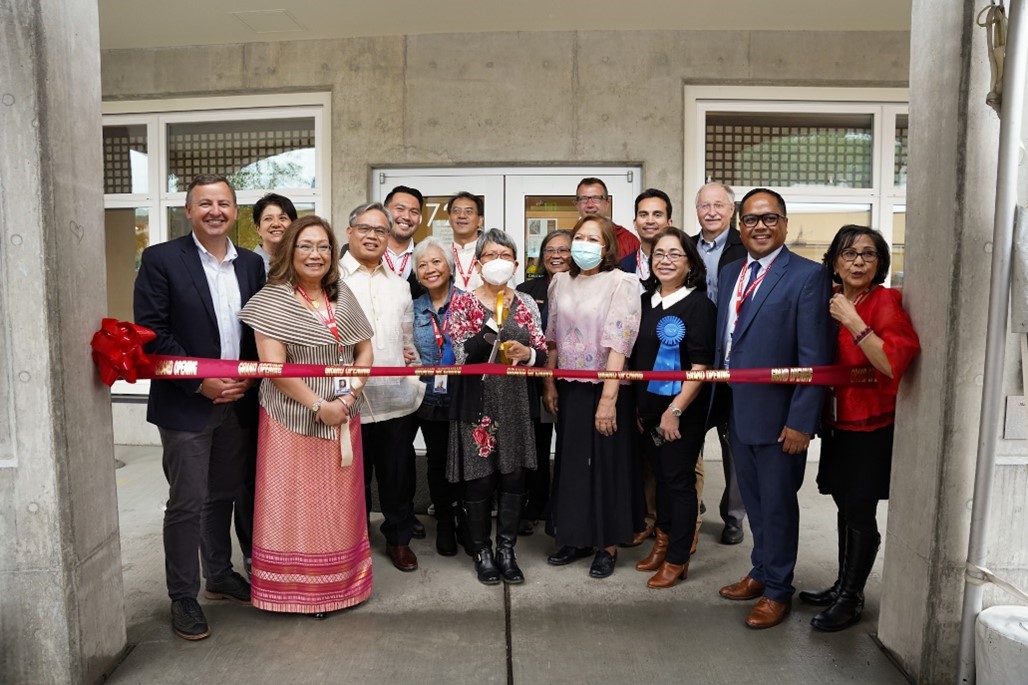 On June 2022, the Filipino Community of Seattle (FCS), local community leaders, and HumanGood Affordable Housing staff celebrated the grand opening of the Filipino Community Village. This new development brings 94 units of affordable housing to Rainier Valley for low-income seniors earning up to 30%, 50%, and 60% of area median income.
Situated adjacent to the FCS Community Center, residents and visitors to the space have access to the FCS's food bank, community activities, and other programming. This project additionally brings to the community an Innovative Learning Center to provide resources and a space for STEAM (science, technology, engineering, arts, and math) programs for young people in Rainier Valley. The project also incorporates a spectacular multi-panel mural by artist Eliseo Silva which depicts in great detail extensive elements of Filipino history, culture, and the local immigrant experience.
The work doesn't stop. FCS looks forward to breaking ground on Filipino Community Phase II adjacent to this space very soon, bringing 50 – 60 more units of affordable housing for low-income families to Rainier Valley.