Beacon Development is pleased to announce that Shantell Rice and Andy Post have joined the team.
Shantell Rice is our new Senior Housing Developer and Financial Analyst who will manage a variety of publicly funded projects and act as financial analyst to multiple projects focusing on analysis, underwriting, and feasibility. Shantell has a strong financial background that stems from her previous experience leading the underwriting and closing of both equity investments and debt transactions for U.S. Bancorp Community Development Corporation. Prior to her role at U.S. Bank, she was an investor relations manager for a LIHTC syndicator.
She holds an MBA from the University of Colorado and a BA in Journalism/Communications from the University of Oregon.  Outside of work, Shantell enjoys spending time with her family, traveling, and baking cakes and pastry.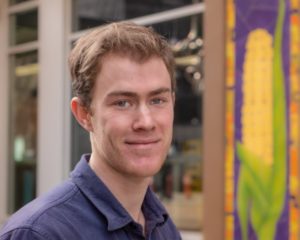 Andy Post is our new Development Associate who collaborates with housing developers and construction managers to support projects through the development process. Prior to joining Beacon, Andy worked as a grant writer for housing stabilization, food access, and statewide advocacy programs at Solid Ground and assisted with the predevelopment community engagement for Community Roots Housing's LGBTQ senior housing building.
Andy studied Political Science at Colorado College and was a Humanity in Action Fellow in Warsaw, Amsterdam, and Seattle. He enjoys playing and teaching piano and attending plays.