Over the summer Barry Baker joined Beacon Development Group as one of its newest Senior Housing Developers. Now that we've had a chance to get to know him, we thought you might enjoy doing so, as well!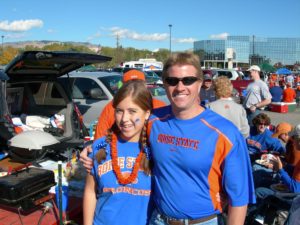 You joined Beacon over the summer. How are you settling in to your new city?
After four months with Beacon, my wife of 21 years and I have finally permanently relocated to Seattle. I am not going to lie – selling our house in Boise and commuting temporarily from Bainbridge Island while she was still in Idaho was not easy. So, now that we are together again and I have a 20 minute walk to enjoyable and satisfying work at Beacon, life is good!
Do you have a favorite thing or place in Washington State yet?
I think my favorite thing about Seattle is the Puget Sound. I love traveling and exploring Washington. Since I have been in Seattle, I have explored Port Townsend, Port Angeles, Crescent Lake, Forks and La Push (looking for vampires and werewolves), Fort Gamble and Kingston, Victoria, BC, Deception Pass Bridge, and Whidbey Island. I have walked barefoot on Alki Beach. Someday soon I would like to return to boating and explore the Puget Sound by boat as much as I can.
What do you like best about affordable housing project management at Beacon?
I like the diversity of work here. In other real estate jobs I have held, I have always worked for just one owner. Here at Beacon, we have many different owners/clients, each with different kinds of projects. From downtown towers to agricultural worker housing in rural Washington, there is really a range of building types and populations served by Beacon's clients.
You have deep experience in all facets of the real estate industry – development, management and software development. How does this rich and varied experience inform your project management day-to-day now?
I started my career in the real estate industry as a real estate broker for a commercial real estate brokerage and management company in Eugene, Oregon. After a short stint selling and leasing commercial real estate, I ended up running the property management arm of the company. Then, I moved to Boise to work for a development company that helped shape the downtown by using the affordable housing tool box to bring downtown Boise its first full-time residents. I have learned that there are many different solutions to solving real estate problems, such as using debt or leases in lieu of equity, exchanging real estate to avoid taxation, cross collateralization to improve lender security, or land donations to improve seller proceeds.
How do your projects/clients at Beacon differ from your projects at your last job in Idaho?
In my last job, our tendency was to develop garden style apartments of a particular size and architecture suited for rural areas. This is the typical product type that gets funded in the various states where we worked. At Beacon, it is fun to work on differing product types such as the five stories of wood frame over two floors of concrete so common to Seattle.
Is the affordable housing funding landscape in WA State very different from that in Idaho (or other areas you have worked)?
I have primarily worked in Idaho, Nevada, North Dakota, and Louisiana. Washington is very different than all of these states – in a good way. There are so many different funding sources here and this allows for a greater variety of project outcomes. Politically, affordable housing is also a high priority here, while in other states it can unfortunately be seen as a necessary evil.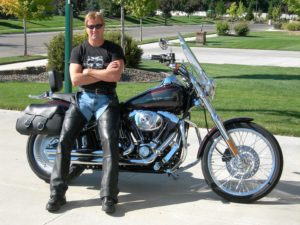 What do you like to do in your free time when not managing projects for Beacon and its clients?
I used to be a big basketball player, but after being sidelined by a hand injury I switched to soccer. Now that I no longer have the Bainbridge Island commute, I hope to return to the gym and find a soccer team to join here in Seattle.
I have also owned a motorcycle for most of my adult life. Currently, I ride a Harley Davidson. As Johnny Cash would sing, "I've been everywhere, man!"