Beacon has a long history of working with clients to develop permanent agricultural worker housing across Washington State, having developed over 950 apartments for these vital workers since 1999. As Washington continues to experience labor shortages during peak harvest times, according to the most recent annual 2013 Agricultural Workforce Report, the quality and stability of this kind of housing is absolutely essential to the health of our State's economy.

Over the summer Beacon celebrated the opening of Varney Court, its latest agricultural worker project undertaken in partnership with the Housing Authority of the City of Pasco and Franklin County (HACPFC). Located at the intersection of 4th and Pearl in Pasco, WA, the project features 38 apartments spread across seven buildings around a central courtyard, community building and playground. The two-, three- and four-bedroom apartment layouts and child-focused amenities were specifically designed for families working in the local agricultural industry.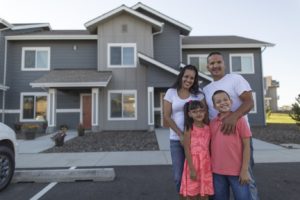 "We are very pleased to be able to offer these new apartments to families working in the region's agricultural industry," stated Andy Anderson, HACPFC's Executive Director.   "Far too often these families are forced to live in unacceptable conditions.  Varney Court provides families a safe and decent place to live so their children can live happy, healthy lives in our great city."
ZBA Architects designed the community and Walker Construction served as the general contractor. Beacon Development Group provided development services and Foster Pepper PLLC provided legal services. Other engineering and design team members were: AHBL, Coffman Engineers, Fulcrum Environmental Consulting, and Baer Testing. Cascade Management is providing property management services.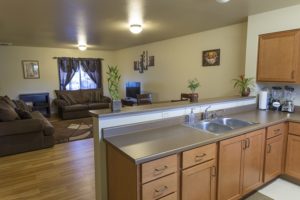 The total development cost was approximately $8.5 million. Funders included the Washington State Housing Trust Fund, the Washington State Housing Finance Commission, National Equity Fund, Wells Fargo and Impact Capital. The City of Pasco also provided $50,000 of Community Development Block Grants to pay for street improvements along Pearl Street.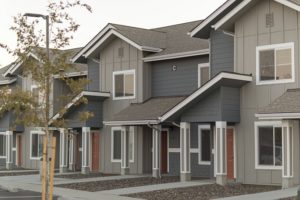 "This community exemplifies what the State and local jurisdictions can do when they work together to support affordable housing," said Paul Purcell, President of Beacon Development Group.   "In particular, the project wouldn't have been possible without the support of the State legislature and the Housing Trust Fund."
Beacon congratulates the HACPFC and the Pasco community on another successful project!