< BACK
Featured Projects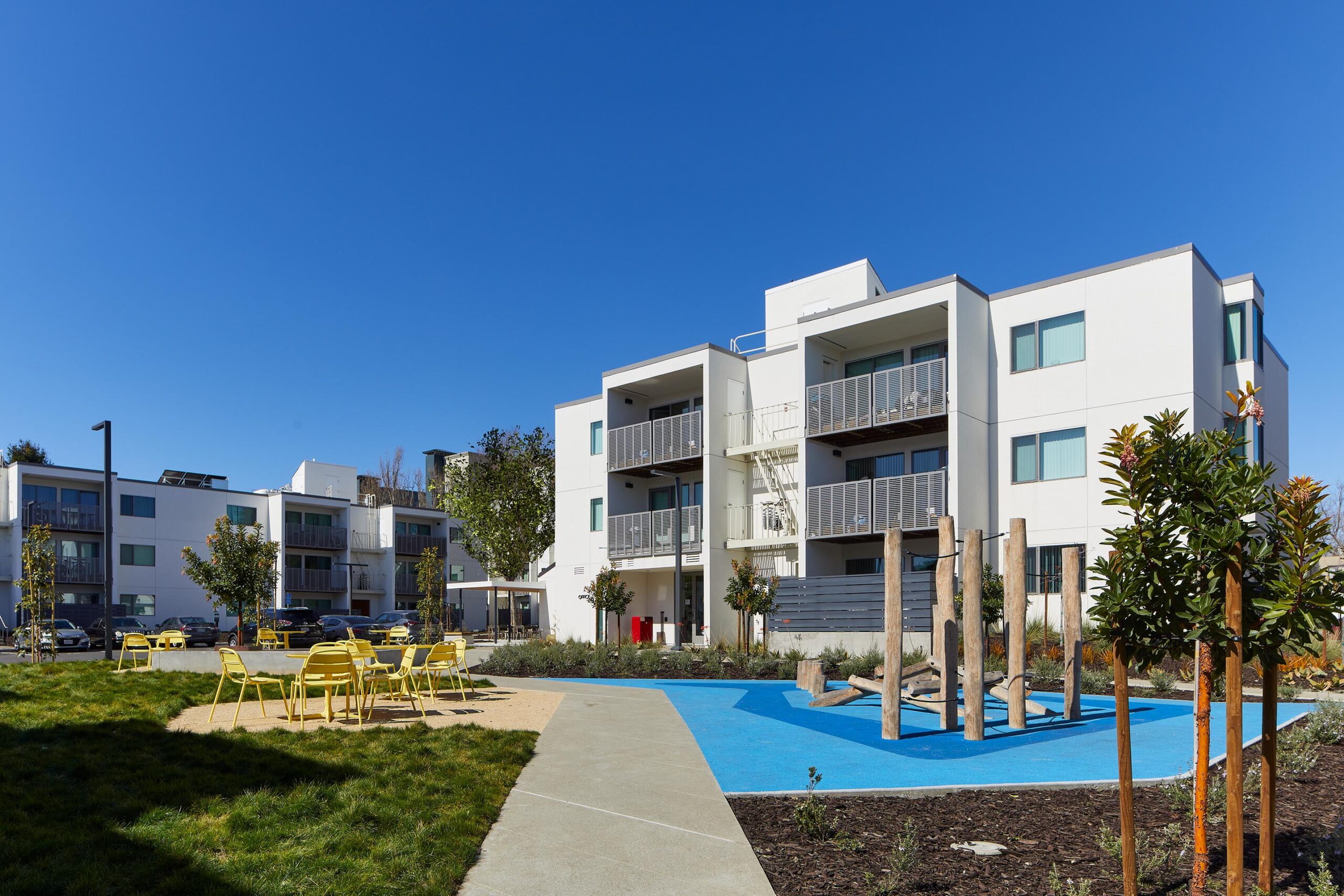 Fredrick Douglas Haynes
HumanGood Affordable Housing & Third Baptist Gardens, Inc.

Family Housing
HumanGood
Address: 1049 Golden Gate Avenue San Francisco, CA 94115
Completion Date: 2021
Program: Acquisition and preservation of 104 multi-family apartments
Funding Sources: 4% LIHTC Equity- RBC Capital Markets, Tax Exempt Bonds- Citibank, Operating Income, Seller Note, Deferred Developer Fee, GP Equity, Sponsor Reserve Note
Population Served: Low-income multi-family up to 30% and 50% Area Median Income
Total Budget: $100,230,000
Contractor: Nibbi Brothers
Architect: Paulett Taggart Architects
Frederick Douglas Haynes Gardens apartments is six apartment buildings serving low-income multi-families. The entire project will undergo an extensive renovation which will include a complete interior and exterior rehabilitation of all residential apartments, all corridors, and common spaces. Other project improvements include installation of an upgraded children's play structure new landscaping and site accessibility improvements. Fredrick Douglas Haynes will have modernized improvements which includes several energy-saving measures including a solar hot-water heating system and photovoltaic (PV) panels.