< BACK
Featured Projects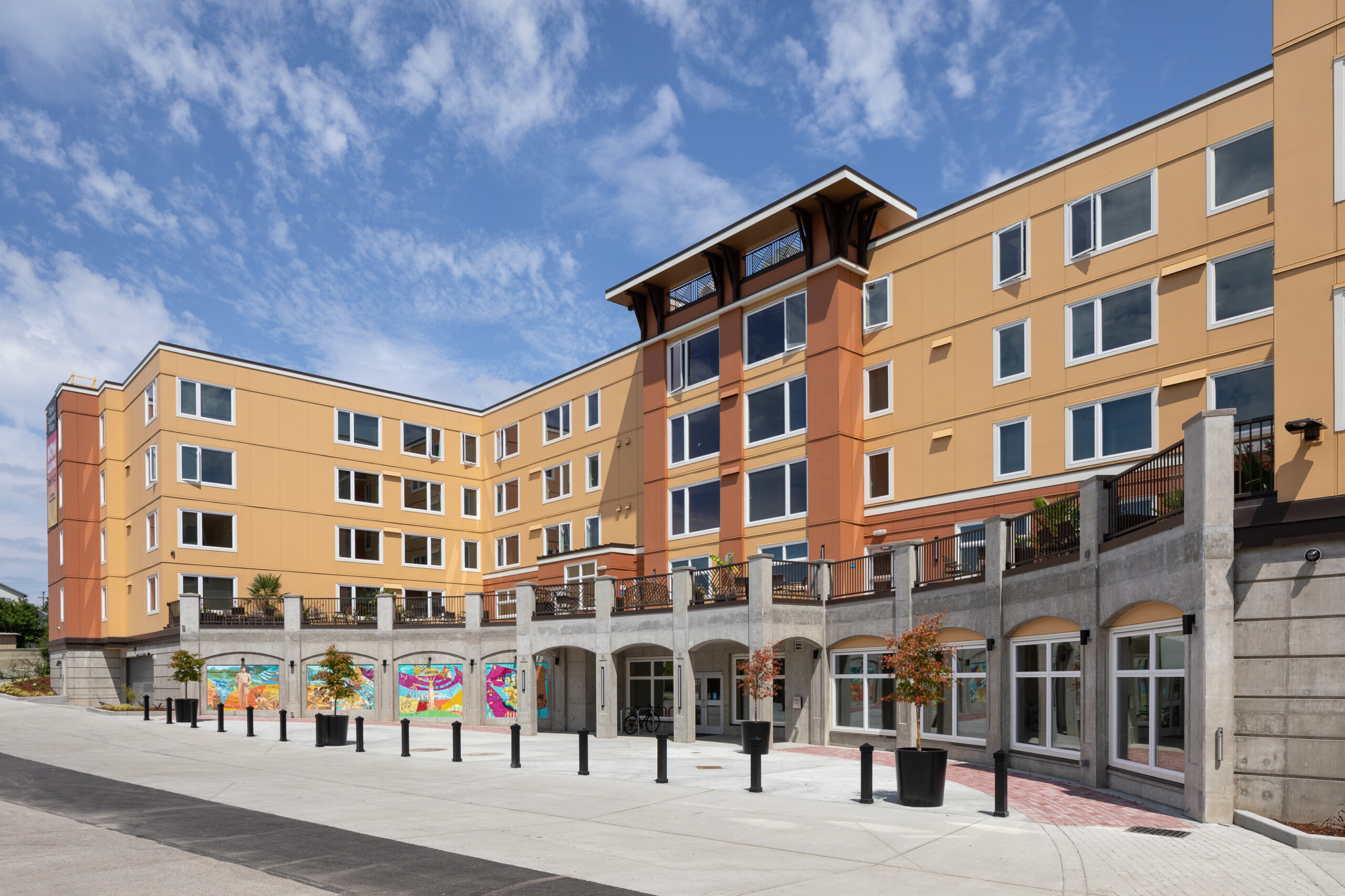 Digital rendering by Rolluda Architects.
Filipino Community Village
HumanGood Affordable Housing & Filipino Community Seattle
HumanGood

Senior Housing
Address: 5727 37th Ave. S Seattle, WA 98118
Completion Date: 2021
Program: 95 units, studio and one-bedroom. The project includes a 4,800 square foot Innovative Learning Center for youth in Rainier Valley
Funding Sources: 4% Tax Credit Equity, Tax Exempt Bonds, City of Seattle, State Housing Trust Fund, King County, State Dept of Commerce (non-residential), Capital Campaign, Deferred Developer Fee
Population Served: Seniors 55 and older at up to 30%, 50%, and 60% of area median income.
Total Budget: $35,927,000
Contractor: Marpac
Architect: Rolluda Architects
The project is a partnership between HumanGood Affordable Housing (HGAH) and the Filipino Community of Seattle (FCS). HGAH is a leading provider of affordable senior housing; FCS has provided services to Filipinos in Seattle for decades, and for many years has had the goal of building affordable senior housing. The site is adjacent to the existing Filipino Community Center, where residents will have access to programming including a food bank, health screening, and cultural programs. The building will also provide common spaces and a bistro for residents; the ground floor will be occupied by the Innovative Learning Center, which will provide digital access for young people including Science-Technology-Engineering-Arts-Math programs for teens and young adults.